SUSTAINABILITY IS AT THE HEART OF OUR BUSINESS
Holcim is committed to becoming a net-zero company and decarbonizing building. From concrete recycling to alternative fuels, sustainability is a core value that guides our business every day toward a circular economy approach and helps us map our future outlook.
BOLD CLIMATE ACTION

Sustainability is a core aspect of the Holcim philosophy that targets all aspects of our business. Our detailed "Strategy 2025 – Accelerating Green Growth" positions us as a global leader in innovative and sustainable building solutions capable of building progress for people and the planet.

Holcim's broad range of green building solutions continues to expand, improving outcomes for the environment and the communities in which we operate. Our strong sustainability focus is embedded within all our operations and is oriented around four key pillars.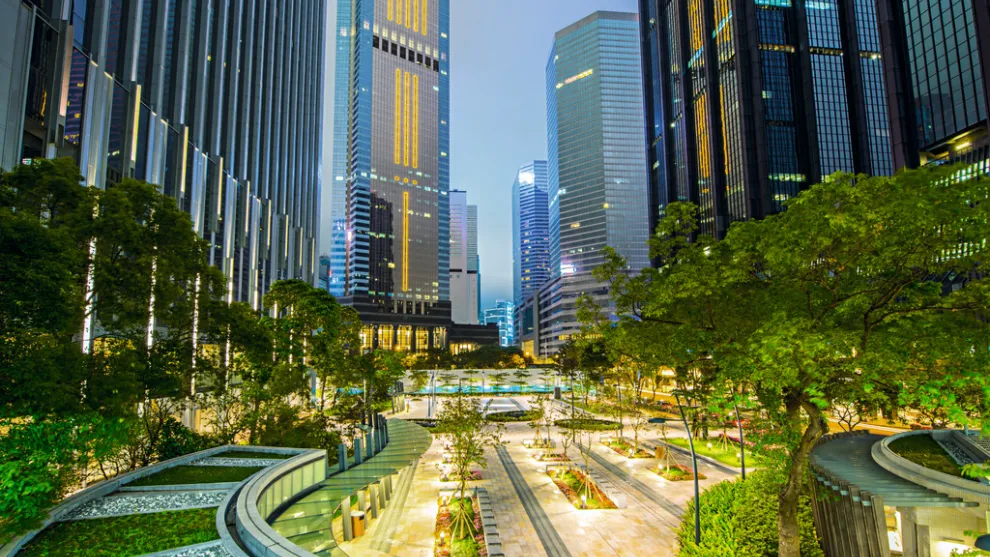 OUR FOUR SUSTAINABILITY PILLARS
Climate action
In 2021, Holcim Philippines became the first company in the industry to have its net-zero targets for 2030 and 2050 validated by the Science Based Targets initiative (SBTi). In addition to scope 1 and 2 emissions, we are reducing indirect transportation and fuel-related emissions from our value chain. We continue to develop innovative low-carbon and circular solutions to build a greener world and become a net-zero company.
Circular economy

We believe the future of construction is circular. Knowing that natural resources are finite, we are embracing circular operations to build new from old. Holcim is moving away from a linear "make, take, waste" approach towards a circular "reduce, reuse, recycle" economy. This involves reducing waste, building better with less, and driving circular economy initiatives. By promoting circularity along the entire value chain, we are gradually decoupling our business growth from natural resource consumption.
Nature and resources

Recognizing our industry's heavy reliance on natural resources, Holcim is building a nature-positive future to protect the environment. Science-based targets guide us in adapting our operations to the natural surroundings, with a focus on protecting biodiversity and water resources. Through rehabilitation and freshwater replenishment plans, we are mitigating our impacts and contributing positively within our sites and communities worldwide.
People and communities

To thrive with our people and communities, Holcim has invested heavily to embed human rights throughout our business activities. We uphold the highest standards for human rights, from upstream in our supply chain to our employees on the ground. We also invest in numerous social initiatives to help our communities. From health and education to skills development, these initiatives are improving the wellbeing of people in our communities around the world.
DISCOVER OUR HUMAN RIGHTS AND SOCIAL INITIATIVES
OUR SUSTAINABILITY POLICIES
Health, safety and environment

Holcim aspires to conduct its business with zero harm to people while providing a safe and healthy working environment. Strict HSE policies guide our decision-making to safeguard the health and wellbeing of our employees, their families, and all our suppliers and stakeholders.
Environmental, social and governance

Holcim's policies, directives and partnerships ensure that we meet the most stringent ESG objectives. Numerous recognitions have highlighted our superior ESG performance, and we continue to make significant progress across these key areas.
Transparent sustainability reporting

In full transparency, Holcim publishes sustainability reports on our annual progress against our commitments. Our first-ever Climate Report 2022 details the science-driven actions our company is taking to accelerate the world's shift to net-zero.