Holcim shares sustainability initiatives to support Environment Month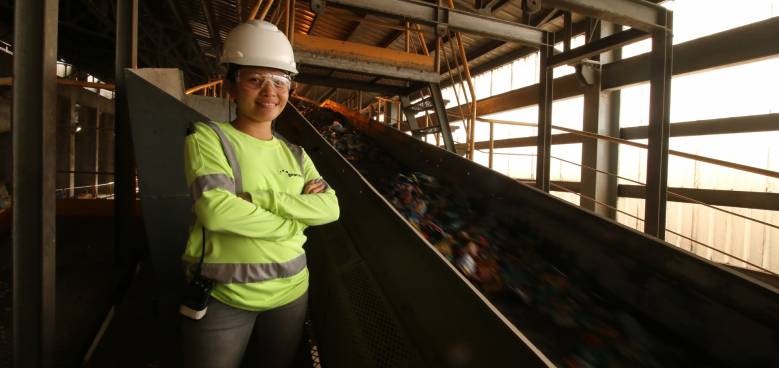 Holcim Philippines continues efforts to improve sustainability of operations as part of its commitment to be a responsible environment steward. Its use of qualified discarded materials as alternative fuel in cement production is an important part of this as it helps the company lessen its use of non-renewable resources, reduce emission of carbon dioxide and contribute to addressing waste management challenges.
Leading cement maker Holcim Philippines, Inc. will participate in a number of activities to protect the environment as it joins the celebration of Environment Month this June and continues its efforts to improve the sustainability of operations.
Holcim's Davao Plant will support the local government's activities from June 4 to 10 for Philippine Eagle Week. The plant is one of the partners of the Philippine Eagle Foundation which leads the conservation efforts for the national bird, one of the largest of its kind in the world but also among the most critically endangered. The Davao plant is providing funding support for the care of Philippine Eagle Hiyas, which it adopted in 2012.
Holcim employees all over the country will join partners in the private and public sectors on June 25 for Arbor Day, an international activity promoting tree planting. The company's employees will plant more than 6,000 trees at its various sites for this activity to support the greening of its communities.
Holcim Philippines will also conduct a campaign in the second half of June to raise awareness about co-processing, a government-approved and globally-recognized waste management technology used by unit Geocycle. Through co-processing, Holcim is able to repurpose qualified discarded materials from various industries as alternative fuels and contribute to addressing waste pollution challenges.
Co-processing allows Holcim to reduce consumption of carbon-emitting coal and divert qualified materials away from landfills. In 2018, the company replaced 12% of its coal requirements with alternative fuels. Biomass such as rice husks accounted for 87% alternative fuels followed by waste materials from the industrial and commercial industries. The use of rice husks also limits emissions from field burning and provides additional income to farmers.
Holcim Philippines Environment Manager Stephanie Frogoso said the activities are part of its effort to raise appreciation about the company's environmental stewardship. She noted that Holcim Philippines is committed to meeting by 2030 operational efficiency targets to reduce consumption of key resources such as water and fuel to lower its impact on the environment. The targets are aligned with the United Nation's Sustainable Development Goals.
"With the sustained robust construction activity in the country, demand for cement is expected to continue its positive growth. We understand that cement manufacturing is resource intensive which is why we continue programs that improve our efficiency so we can continue supporting development in a more sustainable manner," Frogoso added.