Holcim, East-West Seed Foundation partner for community livelihood farming in Bulacan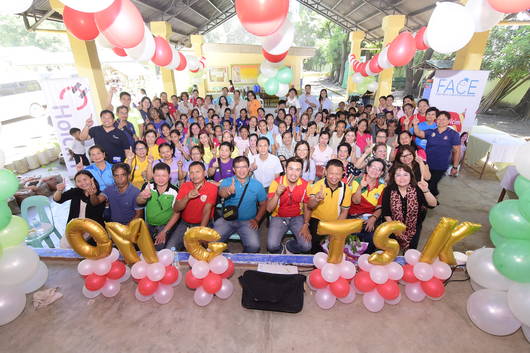 Building solutions provider Holcim Philippines, Inc. has partnered with the East-West Seed Foundation, Inc-Philippines for a livelihood-education program to benefit 200 families in Norzagaray,Bulacan through trainings on organic farming.
Called "Oh My Gulay! Tanim sa Kinabukasan," the program involves a six month-training conducted by the foundation on organic gardening for 80 families and 35 educators from six elementary schools in five barangays in Norzagaray.
The yield from the gardens will supplement the schools' feeding programs and help address the nutritional gap among students. Families from Sitio Kanyakan, Sitio Gulod and Barangay Matictic will also farm in nearby lots to create an additional income source.
With Holcim Philippines in the program are the Holcim East Asia Business Service Center (HEABS), and Holcim Mining Development Corp. (HMDC), that conducted financial management and literacy trainings, and provided plots of land for farming, respectively.
"The program, we believe, will continually build collaboration and camaraderie among the program partners all for a good cause. Providing livelihood opportunities and helping partner schools improve nutrition for students are part of Holcim's corporate citizenship focus areas of health, education, employment and the environment for sustainable growth for and impact on communities. We look forward to replicating this partnership in other sites," said Head of Communication and Corporate Affairs Ritzi Villarico Ronquillo.
Joyce Gaviola, Head of Education Programs at the East-West Seed Foundation, commended Holcim Philippines for its active participation in the program from inception to execution.
The program "Oh My Gulay" is helping 375 schools nationwide supplement its student feeding programs with healthy produce from their local gardens.