Holcim Philippines, SHDA ink deal to help Pinoys get quality, affordable homes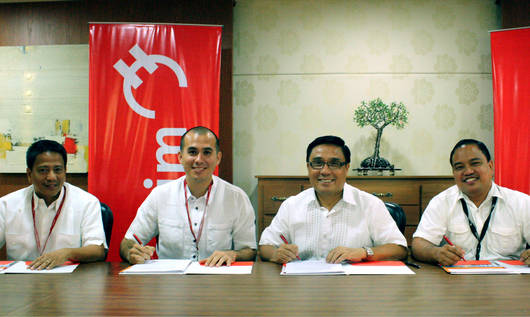 Leading cement manufacturer Holcim Philippines, Inc. and the Subdivision and Housing Developers Association of the Philippines (SHDA) signed a deal to ensure steady supply to the group's members at a competitive price, in support of the latter's goal to build quality but affordable homes.
Signing the agreement last May 7 were Holcim Philippines CEO Eduardo Sahagun and Vice President for Commercial William Sumalinog along with SHDA Chairman and National President Paul Tanchi and Auditor Rodelio Racadio.
Tanchi acknowledged that the agreement is particularly significant during this time of high demand. 
"Cement is obviously an important aspect of our projects, and securing a steady supply of quality products at competitive prices from Holcim Philippines is very important to us. This allows our developer members to build better and more affordable houses for the millions of aspiring homeowners," Tanchi aded.
This is the fifth straight year that the SHDA, a top organization of housing developers in the country with over 200 members, has signed up with Holcim Philippines. Tanchi commended Holcim Philippines for being a reliable supplier and said that SHDA was confident that its members would continue to benefit from the partnership.
Sumalinog explained that partnerships with associations like SHDA are part of Holcim's efforts to build mutually-beneficial relationships with its customers.
"By providing SHDA with reliable supply, we help them with their goal of providing homes for Filipinos and, in turn, they help us move towards our vision of building foundations for society's future. We will also continue to look for innovative products and solutions to help our partners reduce their cost like our Holcim Wallright for masonry applications."