Holcim Philippines to offer more global construction solutions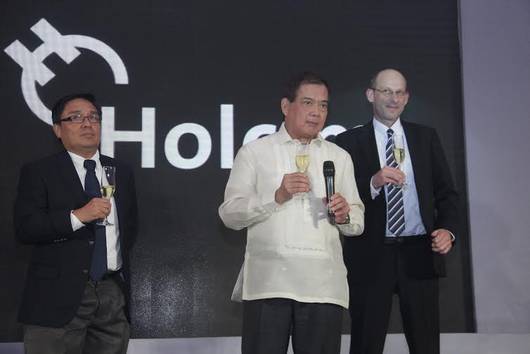 As the country ramps up for economic growth, the construction boom seen in the last decade is expected to continue with more roads, bridges, schools, buildings and other important structures being erected in the next several years.
The Philippine Constructors Association Inc. expects the industry's strong growth to be sustained as combined public and private sector construction spending is projected to reach close to Php1.7 trillion next year.  
Leading construction materials company Holcim Philippines Inc. reiterated its commitment to support the country's sustained growth through innovative building solutions and steady cement supply to the diverse projects being built and planned nationwide.
Holcim Philippines President and CEO Eduardo A. Sahagun  said the company is stepping up operations  to meet demand for cement that has already reached record levels.
"Aside from ensuring steady supply, we want to remain as growth partners with our construction solutions that will enable the country's builders to put up the required structures to sustain the momentum of progress," he added.
Holcim Philippines is well positioned to provide such construction solutions due to its strong partnership with local customers as well as the backing of the LafargeHolcim Group, the global leader in the construction materials industry after the merger of two industry giants.
Now the leading building materials conglomerate with presence in 90 countries, the LafargeHolcim Group has an extensive array of products proven worldwide as innovative and sustainable construction solutions from simple home repairs to more complex construction projects.
Sahagun said Holcim Philippines can definitely deliver these following its corporate commitments of respecting the environment, uplifting communities and following the highest standards of safety and governance.